CAMPERS FOR SALE
All campers on this page are owned by our
customers and located at Gray Homestead
Oceanfront Camping in Southport, Maine.
2021 Alliance RV Paradigm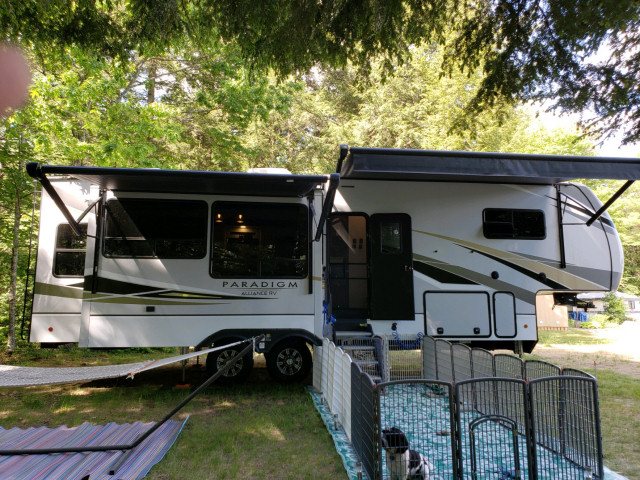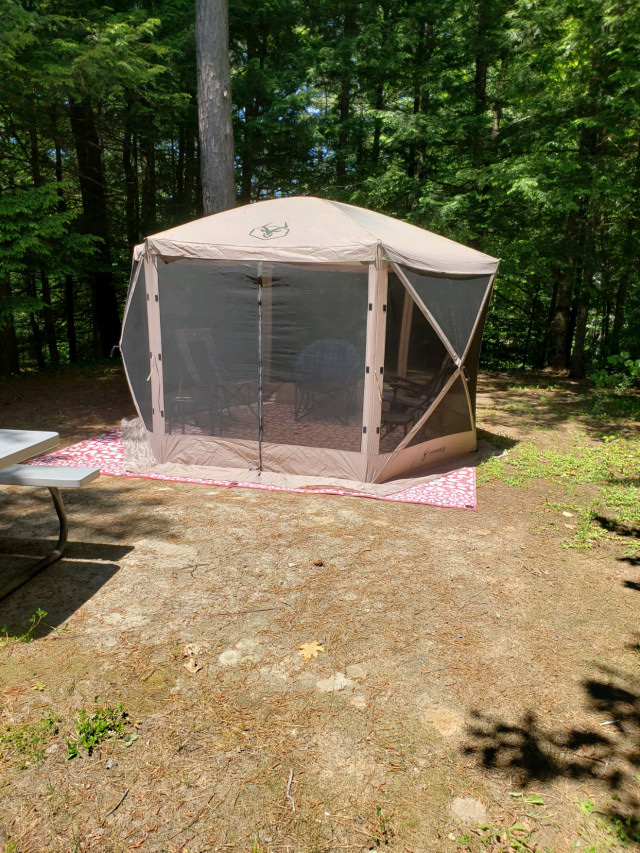 2021 Paradigm Alliance 5th Wheel 310RL (35 ft)
One owner, bought from Camping World in Windham, ME in May 2021. We only used it weekends.
It has a 5 year limited warranty for Paint Protection (MetroTech)
Good Sam Membership
I am including everything needed to hook-up and go!
Outside:
Screen house
L.L. Bean Hammock with stand
Sewer Hoses
Drinking Water Hoses
New Smokless Portable Propane Fire Pit
2 Folding Chairs
2 Outdoor Road Trip collapsible Rocking chairs (almost new)
2 Folding portable chaise lounge chairs
Weber Q1200 Liquid Propane Grill (Red)-Used once
2 Folding tables for grill and misc.
Power Pack so slides will work without having the batteries installed
Inside:
Breville Smart Oven
Rug Runners
Bedding, Accent pillows
2 Red single tray storage ottomans
2 stools for end of island
Kitchen sink bottom grid protector
Toilet paper holder, matte black
All kitchen supplies: Corelle dishes, silverware, pots and pans, Kitchen Aid 7 Speed hand mixer (new), cutlery organizers, most everything you need!
This camper is fully equipped with most everything you need to go camping, except for personal things and food!
I know there is more inside, but I wasn't planning on selling it. Everything is included (except for dog pens and outside pens-unless you want them).
2021 Paradigm Alliance 5th Wheel 310RL Specifications
Asking $78,000
Contact Pamela Wilson 207-615-4207 | pjwilson@mainerr.com
BACK TO TOP
https://www.graysoceancamping.com/campers-for-sale.htm