Seasonal Sites at Gray Homestead Oceanfront Camping - Southport Island, Maine
Have you always wanted a summer home on the ocean
but been discouraged by high prices of coastal real estate?
You can make this dream come true for very little money with just your camper and one of our Seasonal RV Sites which are available now for as little as $3900 for the 2016 season (May 15 - Columbus Day).

Seasonal rental price includes free winter storage of your camper!

Call or e-mail us now for full information on how to get started on your new summer seaside home!
Sites with water, sewer, 30-amp or 50-amp power in natural
surroundings only a short walk from the beach!
Site 18
Site 14
Site 29C
Site 29C
Site 29C
Sites Overlooking The Ocean With Spectacular Views


Lovely Wooded & Grassy Sites With Shade & Sun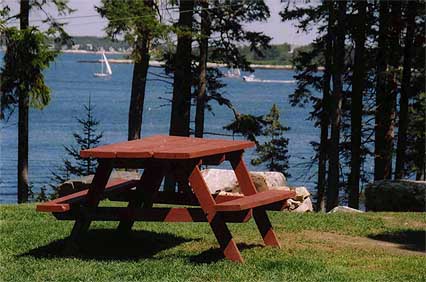 Spectacular scenery by the shore

Views of the beach and waterfront

The beach is just a short walk from your campsite!
To see more, go to our Photo Gallery!
Please note our cancellation policy for Seasonal Sites.