Super Cottage Rental in Maine:

CLUBHOUSE COTTAGE
In the campground and just a minute's walk to the ocean, small beach and pier!
A beautiful building with high ceilings and a large fireplace, this cottage has three bedrooms and a cute little country kitchen with all you need. The cottage is beautifully decorated and spacious, with a wrap-around porch for summer evenings.

This cottage is incredible!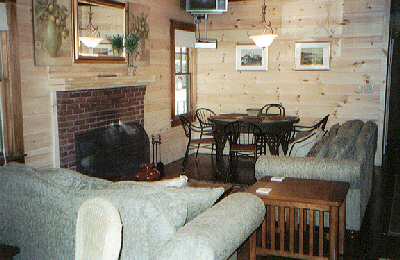 Gray Homestead
Cottage Rentals in Maine
Southport Island, Maine
Please note:

Our campground is pet-friendly (maximum of 2 pets per campsite - no aggressive dog breeds please).

But our cottages are non-smoking, and we cannot allow pets.

To see more, go to our Photo Gallery!

TOP
https://www.graysoceancamping.com/cottage3.htm