Relax in total peace and quiet at our rustic oceanfront cottage!
What better place to spend your vacation than this rustic,
traditional Maine summer cottage overlooking the ocean?
Overlook the ocean from the porch and watch the lobster boats go by!
One view from the porch of Hillside Cottage
Living room in adorable Hillside Cottage overlooking the ocean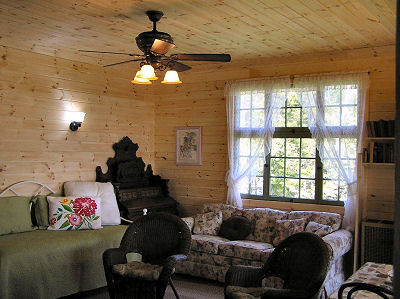 View from living room of Hillside Cottage. Adorable!
One view of a bedroom in Hillside Cottage
Gray Homestead
Beautiful Maine cottage rentals
Southport Island, Maine